Next decade will be critical for insurers
As the insurance industry gets ready to step into the third decade of the 21st century, it is the right time to chalk out a bold strategy for the future. Asia Insurance Review spoke with the new chairman of International Insurance Society and Aviva Asia executive chairman & Aviva Digital global chairman Chris Wei to understand the transformation strategy.
-By Anoop Khanna
Like other industries, insurance has to stay ahead of the technology curve and harness the wonders of modern technology to improve business efficiency and customer-centricity.
Commenting on this, IIS chairman Chris Wei said, This is perhaps the right time to evaluate how our industry would transform in the new decade. I believe the next decade will be critical for insurers to drive their strategic agenda to stay relevant or get ahead of competition. Whoever can deliver what the customer wants and needs, in a flexible, transparent and convenient way, will win.
The availability of an incredible range of data, coupled with the processing power to analyse such data, represents both incredible opportunity as well as threat for traditional insurers. Those that are able to develop data management and analytics capabilities to supplement traditional risk data with customer-level behavioural data will have a sustainable competitive advantage.
"This combined with digital tools that can address customer pain points in a frictionless way will translate to incredible opportunities for the insurance industry," said Mr Wei.
Insurance needs to be simple and transparent to win the trust of customers
Speaking about how customers will view insurance in the future, Mr Wei said, "Customers fundamentally don't trust the insurance industry because they see it as complicated, tedious, and lacking in transparency.
A big part of the digital transformation in the insurance industry is focused on simplifying products and delivering a frictionless customer experience. With increased automation and stronger analytical capabilities, what used to be six weeks of manual underwriting can now be done in three seconds with AI and NLP."
Mr Wei said, "Through offering innovative products and services that address customers' needs and providing a better experience on multiple channels, I believe customers' perception of insurance will change. Our ultimate goal is to reframe how people think of insurance: we want insurance to be bought, not sold."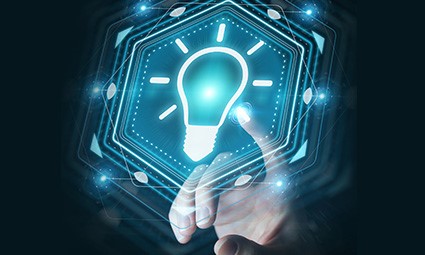 Interpreting data is key
The technology industry has been focusing on building their products and services around customer utility and engagement for years. Customer-centricity is not just a slogan but is integral to the business model and strategy.
Mr Wei said, The tech giants have grown due to their ability to gather feedback and learn from each interaction with the customers and they are now reaping the benefits of insights gleaned from years of accumulated data.
"Data is knowledge but analytics is the key to unlock that knowledge vault. Through building a strong data analytics capability, I believe insurers can learn from their customers and deliver the best products, services and experience to help them bridge their protection gap," said Mr Wei.
Insurance and sustainability
Climate change is a major strategic issue for the insurance industry, as well as everyone living on this planet. Natural catastrophes, for example, are six times more frequent today than they were in 1950.
"This (rising frequency and increasing severity) makes more assets uninsurable and creates a protection gap for consumers. Insurers have a collective responsibility to collaborate to narrow the protection gap, and we have a role to play in modelling, understanding, communicating and working with others to mitigate and manage risk disaster recovery," Mr Wei said.
"By investing in prevention, building societal resilience and actively managing risk, we will be able to narrow the protection gap. Bringing this a step further, the industry should also consider incorporating Environmental, Social & Governance (ESG) issues into investment analysis and decision making."
"Aviva believes it delivers better investment outcomes for our clients, society and the environment, and we hope to use our experience to drive sustainable market wide capital market reforms and influence the businesses we invest and engage with," said Mr Wei.
One of the initiatives that Aviva is working on is a consultation with the UN Foundation, Business and Sustainable Development Commission and Index Initiative to produce free, publicly accessible Sustainable Development Goals (SDGs) league tables.